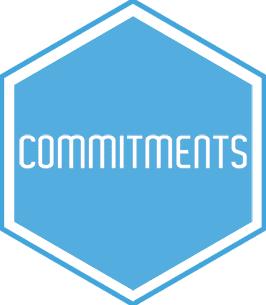 Message from the Chief Operating Officer
Our commitment to manufacturing excellence includes all pillars of safety and sustainability. Achieving a more sustainable future for Nation Ford Chemical means empowering team members to solve problems and deliver solutions. It also means partnering with businesses around the world that have similar values and giving back to our local community.
The health and safety of our workforce is, and always will be, the number one priority for our company.
Our company and our people remain committed to our guiding principles and core values. Health & Safety
We are committed to protecting our employees & contractors, customers, and the local community. Environment
We strive to protect the planet and conserve natural resources through continuous improvement. Ethics
We hold all employees and business partners to the highest ethical standards. We comply with all applicable laws. Community Outreach
We will always be a good neighbor and give back to the local community. We will help develop the future generation of chemical industry leaders. Sustainability
We pledge to make responsible decisions to align our people, our planet and our business for longevity. People
We treat all employees and business partners with respect. We have zero tolerance for any form of harassment, abuse or unfair work practices. Governance
Our executive team sets policies on how to achieve these guiding principles. By monitoring KPIs, we maintain accountability.



2022
ChemStewards Performance Improvement Gold Award
ChemStewards Sustainability Award
ChemStewards Educational Outreach Award
Ecovadis – Gold Award
City of Rock Hill Waste Water – Certificate of Environmental Compliance
2021
Ecovadis Platinum Award
ChemStewards Performance Improvement Silver Award – EHS&S Planning and Operations
ChemStewards Performance Improvement Silver Award – Employee Training and Engagement
ChemStewards Performance Improvement Management System Recertification
ISO-9001:2015 Recertification
2020
ChemStewards Performance Improvement Silver Award – EHS&S Planning and Operations
BlueSign Certification
2019
ChemStewards Performance Improvement Gold Award
2018
ChemStewards Performance Improvement Gold Award
ChemStewards Management System Recertification
ISO-9001:2015 Certification